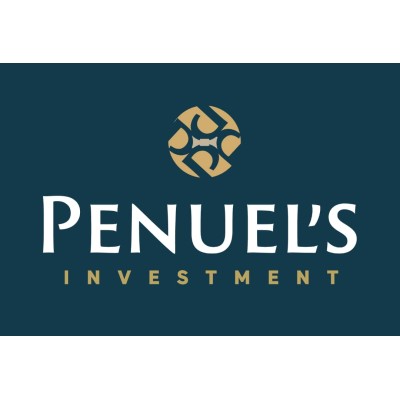 Penuel's Investment LTD
Penuel's Investment is the leading event and project management company.
Events Coordinator Job Vacancy at Penuel's Investment LTD.
Job Advert
Penuel's Investment is a leading event and project management company, experienced in corporate meetings, conferences, exhibitions, and projects in different fields and industries.
We are looking for a creative and highly dedicated Events Coordinator to ensure the smooth successful delivery of events by providing comprehensive proactive and competent planning and implementation processes.
Duties and Responsibilities:
Create and maintain the company's Events Calendar to ensure efficient execution and no overlapping of resources and/or events.
Conduct research so as to develop a complete understanding of the different requirements and details of each event
Work closely with clients to produce appropriate schedules for their events by investigating their needs to deliver the required results
Interpret event contracts, deal points, and billing for each event and ensure contract obligations are fulfilled
Responsible for the financials and reporting of each assigned event, including estimated event expenses and staffing, internal and third-party invoices, and final event settlement, both internal and external.
Prepare creative, targeted, and impactful communication content for press release
Administer the implementation of external communication protocol, processes, and procedures as per company procedures.
Maintain working relationships with media outlets, bringing inaccuracies and errors to the attention of writers and editors in a timely manner
Prepare written documents detailing event requirements and distribute them accordingly.
Prepare written evaluations of events, detailing all changes and issues throughout the event
Maintain complete and accurate event documentation.
Ensure budgets are kept in line with forecasts and highlight any expected/unexpected shortfalls as early as possible.
Provide maximum customer satisfaction for clients by ensuring that installations are to specification and delivered in the manner anticipated through visual inspection.
Manage all event resources, budgets, set-up, tear-down, and follow-up processes.
Skills and competencies:
Well-organized with excellent multi-tasking abilities.
Outstanding vendor management skills.
Exceptional communication and interpersonal skills.
Strong attention to detail and good analytical skills
Ability to identify ways to improve processes to enhance quality and/or outcomes
Proven ability to expect and solve problems related to production timelines and creativity
Excellent verbal and written communication/presentation skills
Events Coordinator Job Vacancy at Penuel's Investment LTD
Qualifications:
Degree/Diploma in Marketing, Public Relations, or any other related field.
3 years' experience in Events Management
Certificate/ Diploma in Events Management will be an added advantage
If you consider yourself an excellent coordinator and enjoy the thrill of thriving to meet customer expectations, this job is for you!
All CVs should be sent in PDF format by email to hr@penuelinvestment.co.tz by 04th July 2023.